View original article by OLM/Ottawa Life Magazine
by Andre Gagne – Photos by Sean Sisk / Feature image Pixabay
Hot sauce name:
Haico's Hot Sauce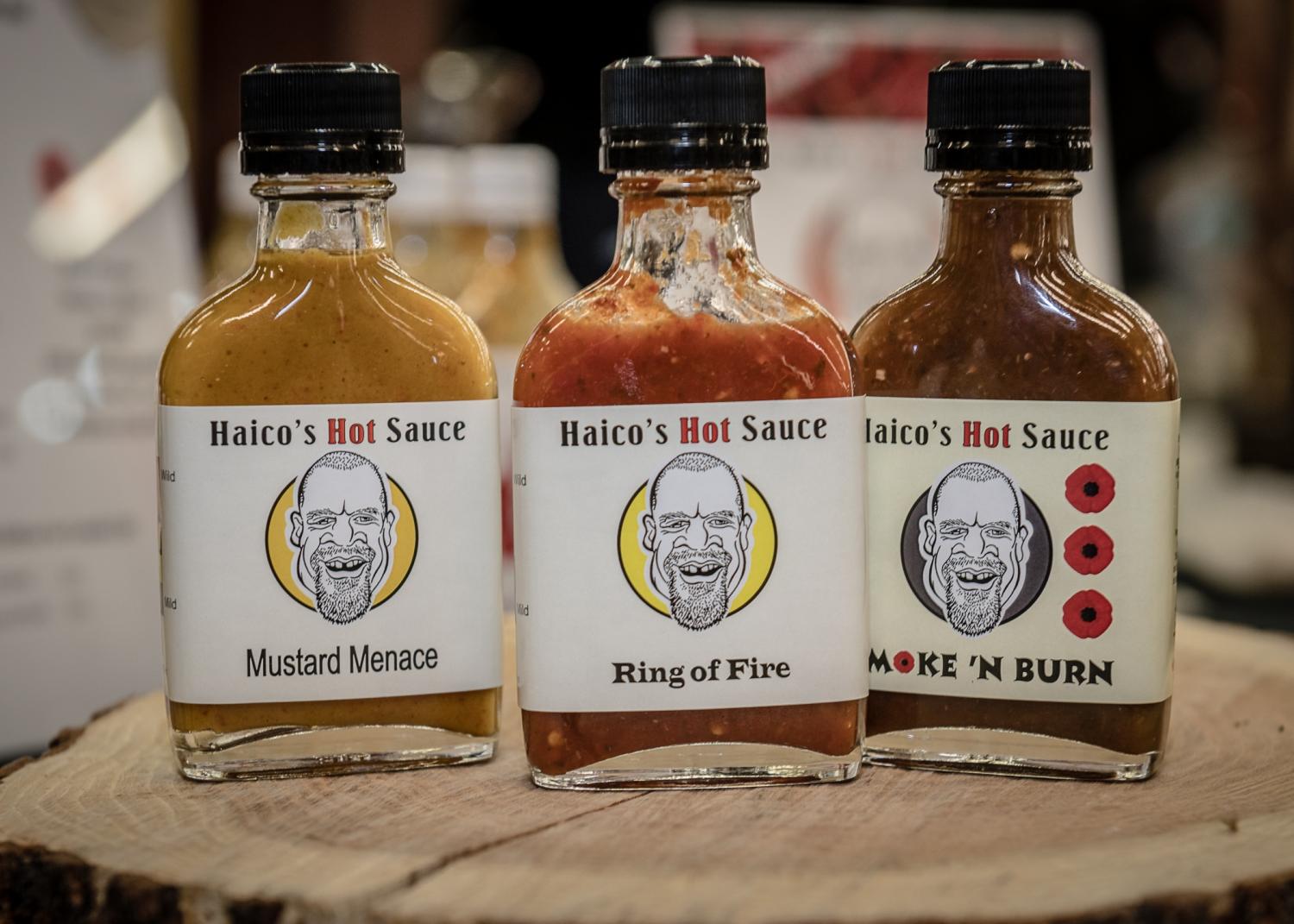 Why did you get into the hot sauce biz?

Haico Krijgsman: I grew up in The Netherlands in a very multi-cultural environment. East Indian, Surinam, Indonesian and many others. This helped me to develop a taste for sophisticated spicy food at a young age. Once I moved to Canada I tried to find the same level of flavor and heat in the hot sauces and cooking in Canada, but to no avail. Disappointed, I decided to take over the world of hot sauce by growing my own ingredients (where possible) and making my own hot sauce. The result of this endeavour is an ever growing number of hot sauces varying in spiciness from mild to wild. All peppers and most ingredients are home grown in Ottawa by my wife, Angela and me. Any ingredients that cannot be grown locally, due to the weather (like peaches) are purchased on local farmer's markets whenever possible.
Why you have to taste it:
We use all natural ingredients and peppers that are grown in Barrhaven! How more local can you get! All the ingredients are locally grown or obtained. We combine flavor with heat, so there is something there for every peppehead!
Suggested food pairing:
We have so many sauces, but to give you an idea: our honey mustard BBQ sauce is called a BBQ sauce but people have been using ut as a dipping sauce for ham, turkey and even incorporated it in salad dressing! Garlic Ghost goes well in garlic bread. Just one drop goes a long way. Really, Haico's Hot Sauce goes well on everything! Need to spice up your paste or chili? A drop of Scorpion's Kiss goes a long way. Need some zest to your burger or sausage? Use Mustard Menace! We are working on a cook book that will give you some great ideas on how to use the wide diversity of sauces available.
Where to find it:
Haico's Hot Sauce is available at several locations in Ottawa, Chilly Chile`s in Bayshore and Tanger outlets, Pete and Gus Butcher shop in Barrhaven, Cooke`s Fine Foods in Kingston. There are a total of 35 stores from here to Niagara on the lake that carry our product. We are als available online and ship all over the world. So far we have traveled the seven seas and have shipped even to Japan and Australia!